---
ROMADAY-Parade
F*ck Your Paradise!

Parade through the center of Berlin

08.04.22 16:00–18:00

Start at the Memorial to the Murdered Sinti and Roma of Europe > Followed by Parade to Rosa-Luxemburg-Platz
GE



51 years ago, on 8 April 1971, the foundations of the worldwide Roma emancipation movement were established by the First World Roma Congress in Orpington near London. After decades of hard work, the human rights and equality struggles are bearing fruit: the situation of Roma, People of Colour, queer and other oppressed people has probably never been better.

And yet: the Memorial to the Sinti and Roma of Europe murdered under National Socialism, which was inaugurated only 10 years ago, is still threatened by a subway construction, racists are expanding (again) in Germany. There is war in Europe and racism does not stop even in the situation of flight and expulsion, on the contrary: refugees are treated differently because of their skin colour, religion and country of origin, some are welcome, some are not. This is inhumane and hypocritical!

Therefore, on the 51st World Roma Day, we will take to the streets united! For equal rights, against all fascism! All refugees welcome!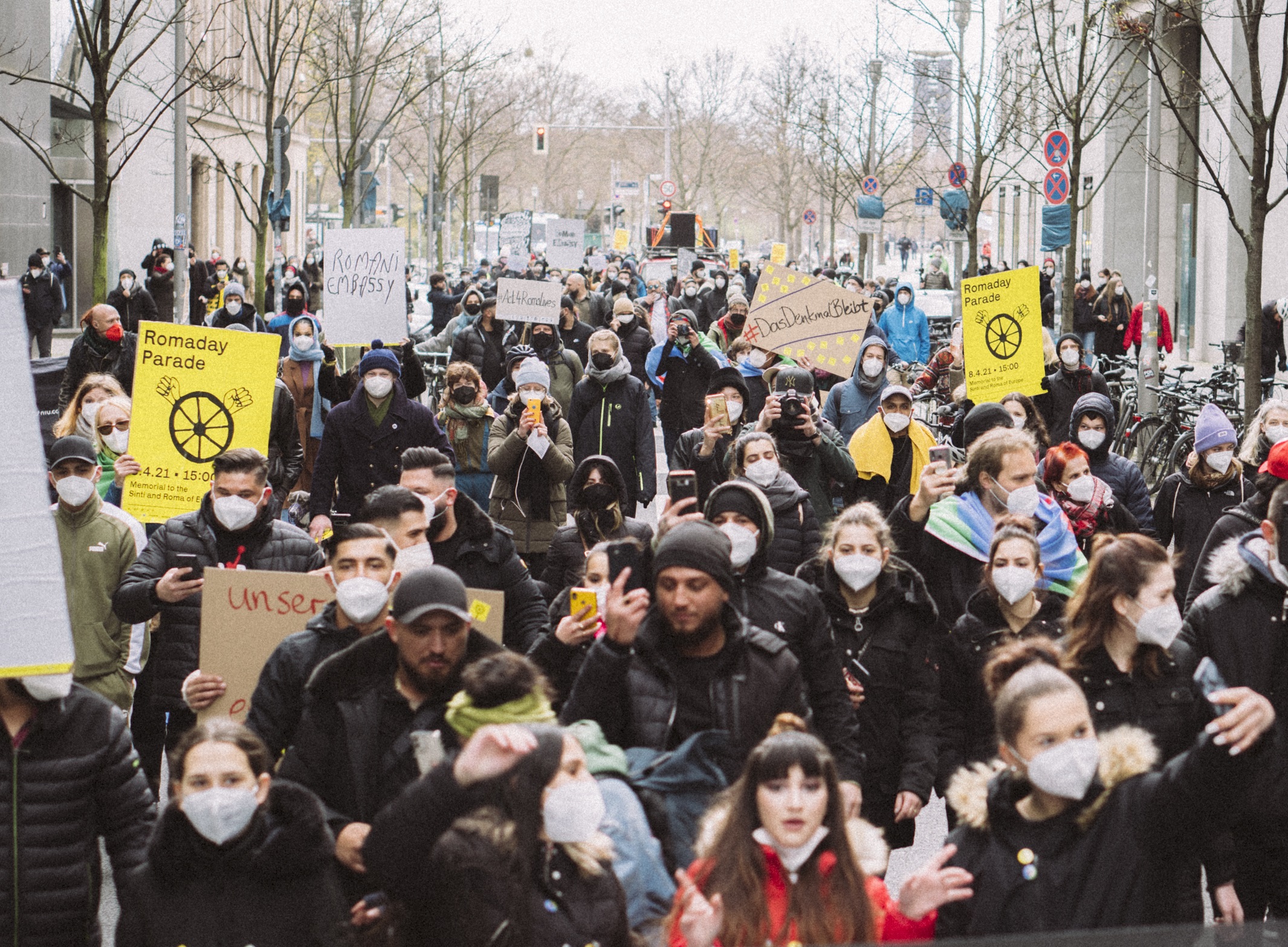 ---
ROMADAY: Reclaiming The Wheel

Rally, Picnic and Performance

08.04.22 18:00 Uhr
Rosa-Luxemburg-Platz
GE


On the occasion of the 51st World Roma Day, we celebrate the Roma emancipation movement all over the world on 8 April 2022! After the traditional ROMADAY parade from the Memorial to the Murdered Sinti and Roma of Europe, we will gather at the Grüner Salon and Rosa-Luxemburg-Platz, where we will conquer the Robber's Wheel together with the Rroma Aether Klub Theatre!

Performance, rally with music and a picnic under the Robber Wheel and in the Grüner Salon, hosted by the Rroma Aether Klub Theater.